---
---

Odus "Ode" Scism
Born: 18 Mar, 1890, Lincoln Co, NC
Death: 13 Aug 1963, Shelby, Cleveland Co, NC
Burial: St. Paul Baptist Church Cemetery, Cleveland Co, NC
Father: Parham "Pad" Scism
Mother: Mary Alice Houser
Spouse: Minnie Roxanne Cook
Children of Ode & Minnie Roxanne Cook:
Ora Lee Scism
Mary Ethel Scism
Charles A. "Charlie" Scism
Forrest Everett Scism Sr.
Ava Elizabeth Scism
Joseph Pinkney "JP" Scism
Minnie Marie "Rea" Scism
---

Ode, Mary & Ora Scism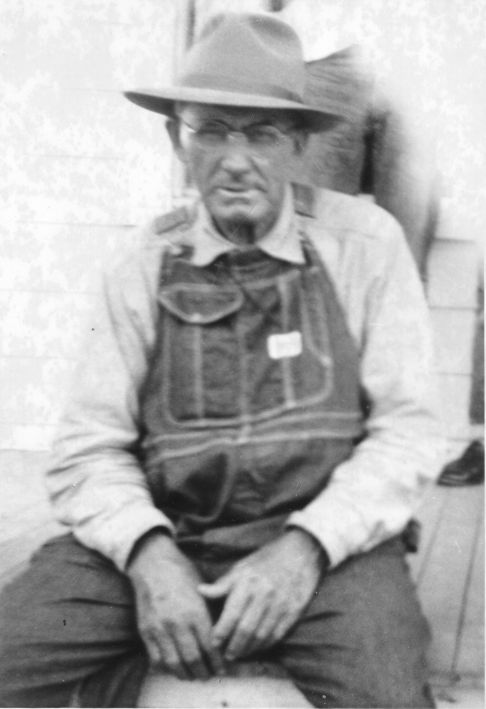 ---
Obituary
Odus Scism, 73, formerly of the Belwood community, died at 10:25 p.m. Tuesday at the home of Mrs. Jack Harrison, a daughter, on Route 6, Shelby. He had been ill for a week.
A retired farmer, he was a member of Lily Baptist Church. His wife, Mrs. Minnie Walker Scism, died in 1937.
Surviving are three sons, Charlie, Forrest and Joseph Scism of Shelby; four daughters, Mrs. Harrison, Mrs. Clyde Wilson of Shelby and Mrs. Fred Beaver and Mrs. Jack Jones of Lawndale; three sisters, Mrs. Claude Beheler of Route 5, Mrs. Ella Keller of Shelby and Mrs. Robert Singleton of Bessemer City; 19 grandchildren and 12 great-grandchildren.
Funeral services will be conducted at 3 p.m. Thursday in Lily Church. The body will lie in state at the home of Mrs. Harrison from 5 p.m. today until 2 p.m. Thursday and at the church from 2:30 until 3. The Rev. D.W. Digh will officiate. Burial will be in the cemetery at St. Paul Baptist Church. Arrangements are being handled by Stamey Funeral Home.
---